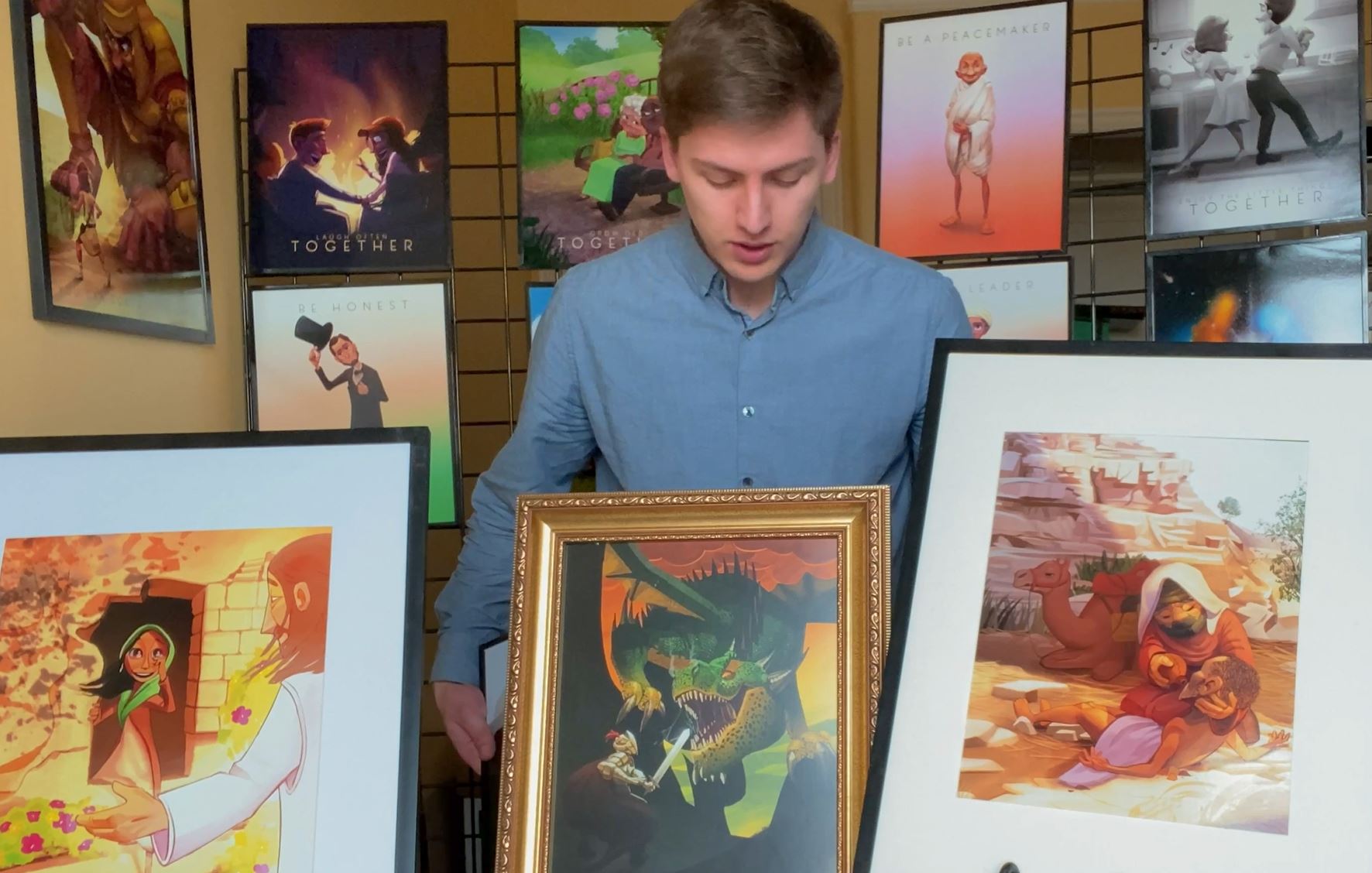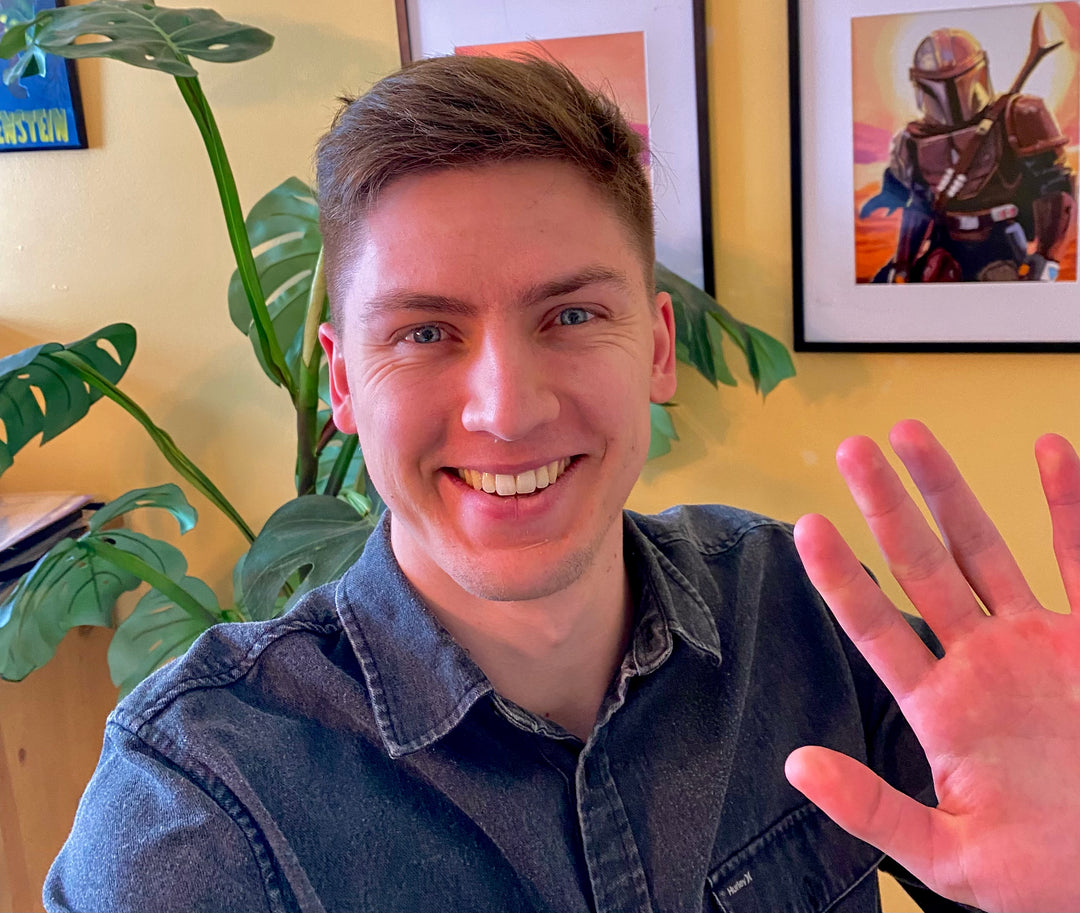 Welcome to my world! I'm Josh, and I'm excited that you're here.
As an artist, I enjoy making paintings that carry a message.
My journey began in the middle of COVID when I decided to start an art business. I think people call that a 'COVID baby'? That phrase weirds me out but we'll go with it. The first thing I did was make some paintings into products to sell at local pop-up shows. It was a ton of fun!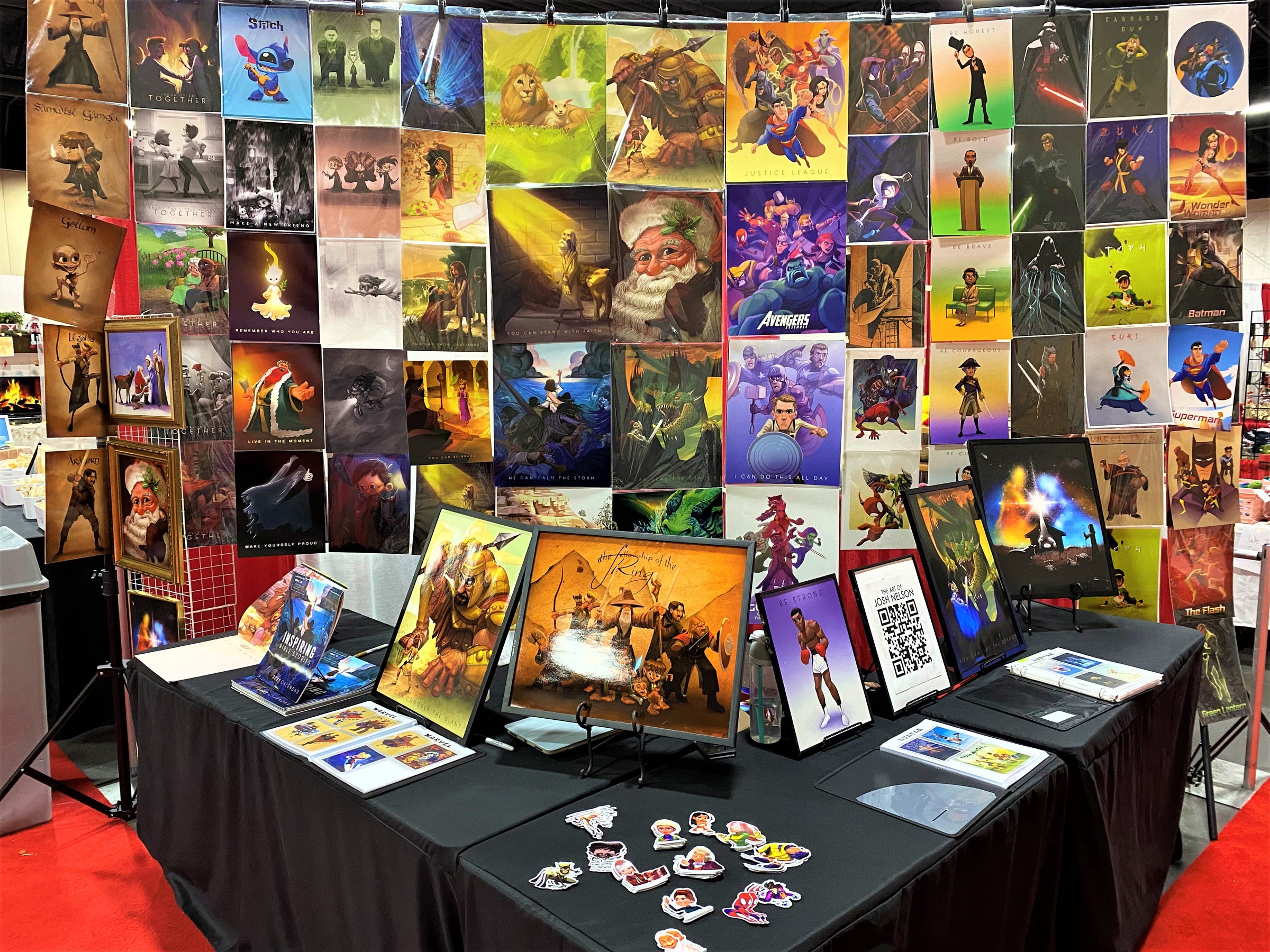 I love to do shows to connect with fans and share my work. It continues to be one of my favorite things witnessing someone light up because of something I doodled.
I've also ventured into licensing, wholesaling, freelance work, crowd-funding and most recently public speaking (see below).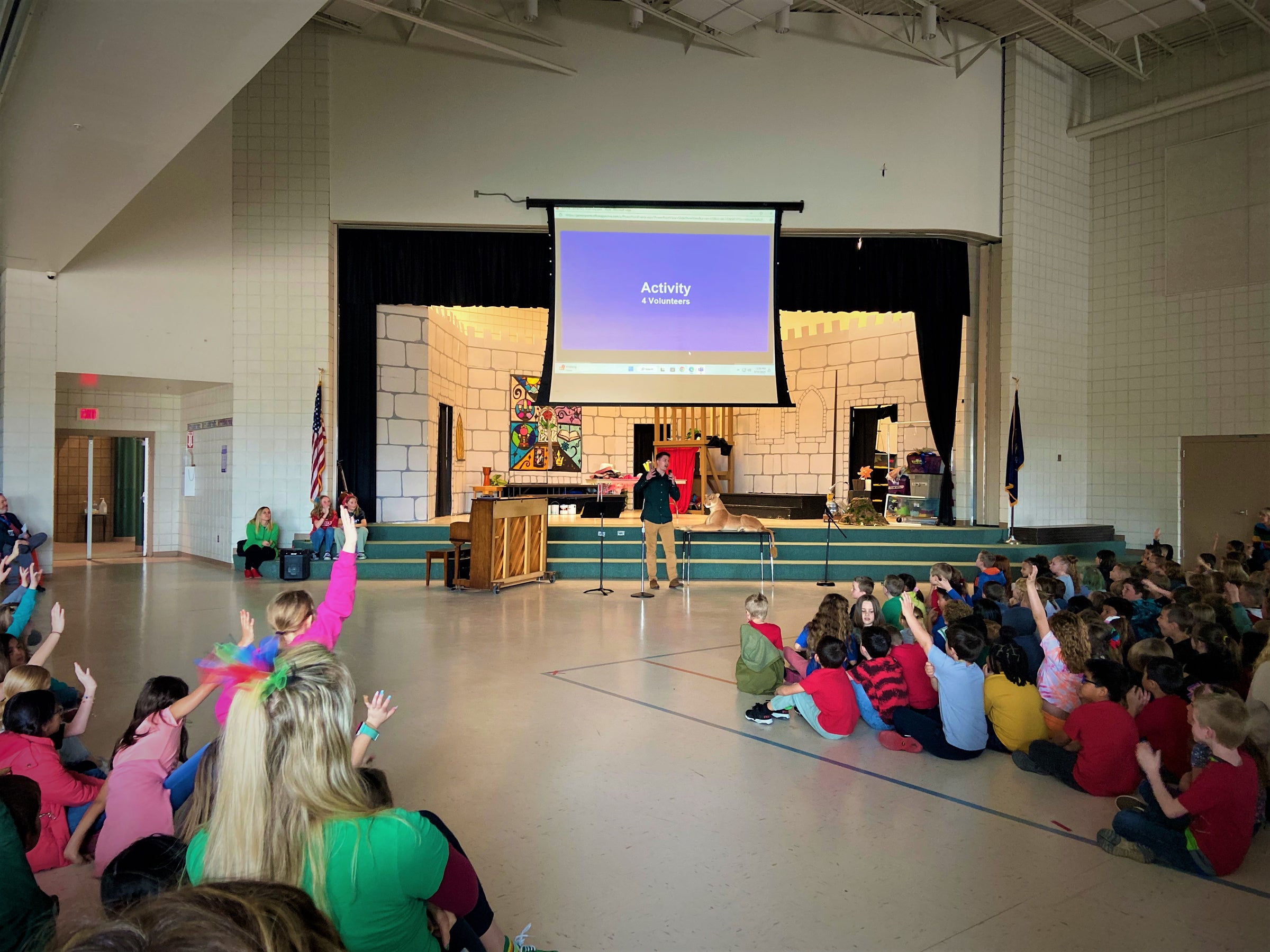 My clients have ranged from families looking for personalized paintings to surprise loved ones to a couple of schools and game companies. Some of the most prominent ones are listed below.
Heritage Academy AZ
Uproarious Games
Left Justified Studio / Prolific Games
Northridge High School
Weber HIgh School
I like to think my skillset is constantly evolving so the best is yet to come. I'm always on the lookout for new challenges and projects that can push my boundaries. Mostly everything is made in Procreate on the IPad.
When I'm not working, I'm usually playing with my wife and kids, reading self-help books, catching up on the latest in the MCU and DCU, or playing board games.
Some of my top values are freedom, love, and family. I believe that freedom is essential, love is what makes us human, and family is crucial for fulfillment. I try to live my values daily, and I hope you can see them echoed in the brushstrokes of my paintings.
If you're interested in connecting with me, please feel free to reach out via e-mail at josh@theartofjoshnelson.com or by phone at (385)-319-1956. I'm always up for a good conversation about digital art, personal development, superhero nerdy-stuff, or anything else that's on your mind.
Thank you for taking the time to get to know me better! I hope you enjoy looking through my work.